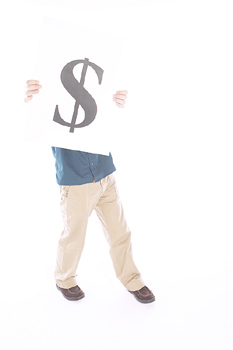 During Nicholas Hytner's opening season as director of the National Theatre last year, 50,000 people watched a play by the company for the first time. This was largely thanks to cheap tickets subsidised by Travelex, the foreign exchange firm run by Lloyd Dorfman. The popular success of the sponsorship scheme helped Hytner top an average attendance of 95 per cent and whetted appetites elsewhere for a share of Dorfman's huge stash of cash.
[ILLUSTRATION OMITTED]
One good idea leads to another--hence last Monday's Travelex debut at the Royal Opera House, when the first 100 lucky winners of an imaginative new scheme, costing Dorfman [pounds sterling]1m over three years, occupied the best seats in the stalls in return for a mere [pounds sterling]10. They were enjoying a new staging of Jules Massenet's Werther, with Antonio Pappano conducting and the world-class Marcelo Alvarez and Ruxandra Donose in the leading roles.
For 23 Mondays from September to November, and from March to June next year, Travelex will continue to create a hundred [pounds sterling]10 stalls seats at Covent Garden. Dorfman will be paying up to [pounds sterling]165 on each of the opera seats (though only [pounds sterling]70 on the cheaper ballet ones).
Since 2001, Travelex has gone into sponsorship in a big way, supporting rugby, football and cricket world cups, Formula One motor-racing and the Australian cricket team. Australia is the company's third-largest market after the UK and the US. In foreign exchange, Travelex is second only to American Express. Dorfman wants his business to be a comparable household name, being utterly convinced about "the long-term exponential growth of travel". If your game is transferring money and handling currencies, the sky's the limit.
Until I started talking to Dorfman, I had no idea that the company and its creator are not American but British--even when looking around the slightly impersonal boardroom of the headquarters on Kingsway in central London. Thomas Cook relics hung on the wall, along with a geometrical abstract painting by John Holden, bought at the Royal Academy summer show and captioned with a quotation by the artist: "I'm excited about modern architecture." Sixteen comfortable chairs surrounded a burr-walnut directors' table. Nearby, a pair of seats from Concorde looked lost.
Dorfman, who bought the global and financial services division of Thomas Cook four years ago for [pounds sterling]440m, certainly has the wherewithal to get what he wants. He owns 63 per cent of the company, which last year made profits of [pounds sterling]53.4m on a turnover of more than [pounds sterling]20bn, one-fifth from currency exchange and two-fifths from commercial payments for corporate customers. If you want to buy a house in France, Dorfman claims he is your best bet to make sure the money you need is in the right place at the right time. Born in London and educated at St Paul's, Dorfman spent school holidays in his teens working behind the family's foreign exchange counter on the King's Road. After an abortive year studying for the Bar, he went into the City and learned his trade for three years from 1973 with First National Finance Corporation. He started what became Travelex on his own at the Bonnington Hotel on the eve of the Queen's silver jubilee in 1977, and opened the first Travelex counter at Heathrow's new Terminal 4 in 1986.
"I get asked a lot whether the sponsorship makes an identifiable difference," says Dorfman. "I can't point out a spike in our business graph, reflecting the six months of the Travelex season at the National Theatre. But the point is that, with the ROH and NT, we can target both the travelling audience and the corporate audience. I've always enjoyed and loved the theatre, and getting so many seats down to the same price as a cinema ticket in the West End is a three-way win situation--good for us, good for the theatres and good for the public."
Anybody may apply online for the Travelex [pounds sterling]10 Monday seats at Covent Garden. The draw is done by computer, like Ernie and Premium Bonds. Yet it seems almost too good PR to be true that half of the first-night winners--most of them under the age of 30--came from outside London, and only two had visited the Royal Opera House before. These are just the type of audience member whose presence helps make the significant subsidy that Covent Garden receives from the taxpayer seem less like Robin Hood in reverse.
[ILLUSTRATION OMITTED]
There is no denying that the opera audience in Britain is over-whelmingly grey-haired and middle class. But the art form's elitist image is more about a dearth of opportunity than anything else. In Germany, the world's operatic engine room, the public subsidy (roughly [pounds sterling]800m a year) supports between 80 and 100 companies, most of which are equipped with chorus, orchestra and a roster of permanently contracted singers. In the UK, where the subsidy is [pounds sterling]56m (and falling, if members of the Scottish Parliament have their way), we make do with two proper companies in London, three or four part-touring companies (including Glyndebourne), some very short summer seasons such as Garsington and Grange Park, and not a lot else. Despite Germany's economic depression, there are more chorus jobs in Berlin than in the whole of the UK.
While the ingenious sponsorship of the Travelex season offers the company glitz by association (as Dorfman puts it), it is also a godsend for the Royal Opera House, which is particularly sensitive on the issue of accessibility. Half the house may regularly be priced at less than [pounds sterling]50, but there are no good seats with a proper view at much less than that. Yet a few cheap seats in the stalls will not do much to change the audience profile: Travelex winners at the Royal Opera House are unlikely to rebook (as a third of the National Theatre's Travelex newcomers have). Until there's a lot more opera around, reducing ticket prices at Covent Garden would not be a clever use of public money. Opera buffs, even if not as wealthy as sometimes supposed, will pay to hear the world's best singers live--a treat they recognise comes at a price. Extending the audience for opera would best be achieved by the Arts Council providing performances at accessible prices where there currently aren't any: for example, at the Hackney Empire in east London, which might like a taste of English National Opera, or in Birmingham, Portsmouth, Newcastle or Sheffield--benighted cities whose German equivalents would have their own company.
Travelex would not want to sponsor risk-taking projects such as Raymond Gubbay's failed Savoy Opera, and Dorfman's annual [pounds sterling]400,000 would buy very little opera by itself. Maybe his [pounds sterling]10 seats at Covent Garden will make converts. But let's hope the newcomers don't also catch the opera snob's bug for patronising only the best.
Werther is at the Royal Opera House, London WC2 (020 7304 4000) until 5 October
Tom Sutcliffe is an opera critic
www.newstatesman.com/arts
Arts Editor: Rosie Millard